Las Calinas HOA Yard of Distinction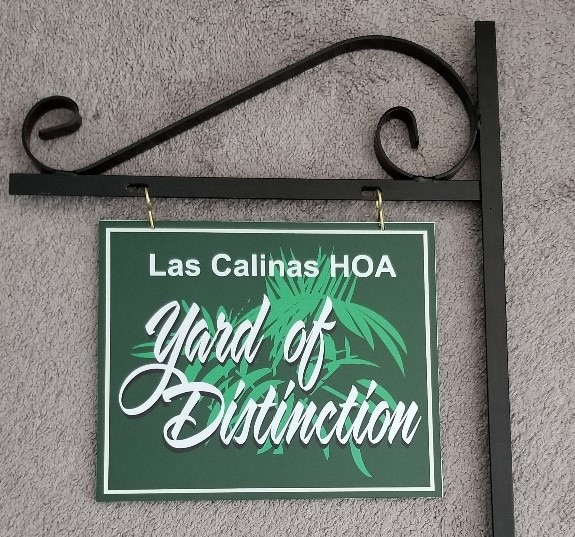 The Las Calinas Homeowners Association is pleased to announce the Yard of Distinction program to recognize residents who contribute to the overall charm and appearance of our community by maintaining beautiful properties.
Yard of Distinction candidates will be judged solely on the overall exterior appearance of their property as viewed from the street. Yards will be judged on originality and creativity to create an inviting front entryway and positive overall look to the landscaping and curb. Overall appearance and factors include, but are not limited to, tidiness and neatness, pruned and trimmed trees and shrubs, edged and defined borders and flower beds, and a visually appealing façade.
Winners will receive a specially designed "Yard of Distinction" sign placed in the winning front yard, a picture of the winning yard on the HOA website and a $50.00 gift card to Home Depot. Nominations should be submitted to First Coast Association Management at awilson@firstcoastam.com. In addition to the street address, please include the name and contact information of the homeowner, if known.
Yard of Distinction Committee:
Lydia Gelenter, Appaloosa Avenue
Tina Blalock, Palomino Way
Adrienne Galant, Appaloosa Avenue
Anita Lembruno, Arabian Court
---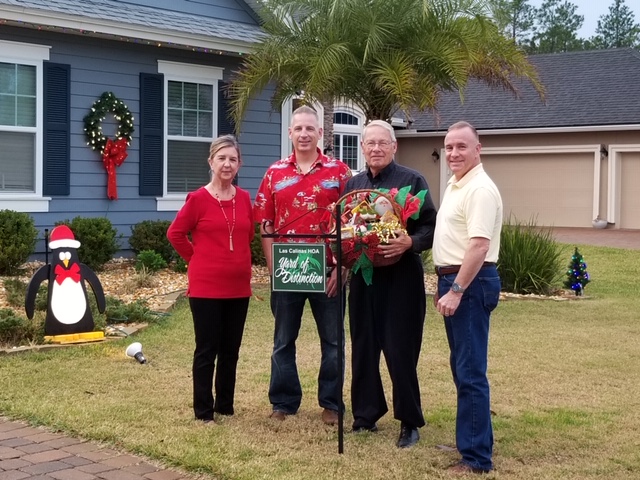 December 28th, 2019
Congratulations to Kent Weber of 365 Appaloosa Avenue and his son, Owen, for being selected as having the Yard of Distinction for the Holiday Season in the Las Calinas Homeowners Association!
The Las Calinas Homeowners Association Yard of Distinction Committee received nominations from throughout our community, recognizing the work done by Kent and Owen as the Yard of Distinction for the Holiday Season 2019.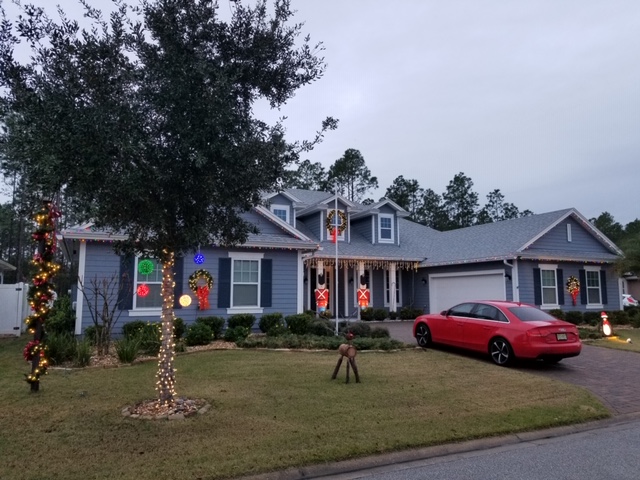 Congratulations to all our homeowners for the many warm displays of holiday cheer!
---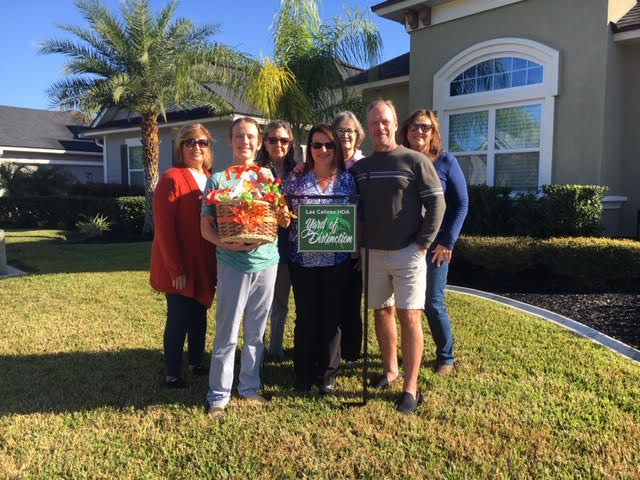 November 21st, 2019
504 Appaloosa Ave - The Lindes
Click Here for a larger image.