Latest News and Announcements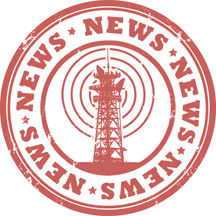 ---
The Pool Has Reopened - 9/16/19
The Las Calinas community pool is now open again after the temporary weekend closure required to clean and treat it. Thank you for your patience!
---
Pickleball Lines Painting - 7/31/19
Residents, ready for some pickleball? Pickleball lines will be painted on the tennis court Friday, August 2nd. Please be aware that the court will be closed during the painting process and to allow time to dry. A windscreen will also be installed the following week. Thank you for your cooperation, and enjoy!
---
Traffic Light Update - 7/18/19
Per Hines construction: Now that they have resolved the FPL clearance issues, residents should begin to see more activity again as the contractor sets up their equipment they expect the contractor to be back onsite next Tuesday and Wednesday. They will start on the west side of US 1 on Tuesday and then move to the east side on Wednesday.
---
New LCHOA Committee Formed - 6/20/19
We're looking for residents to join the new Save Appaloosa Ave Committee. Click HERE for more info.
---
Update on Paving According to Pulte
The 3rd quarter this year is the expected final pave timeframe. St. Johns county requires a minimum of 26 months from the initial acceptance of the development phase before they will schedule the inspections for the second lift, regardless of completion of homes.