Latest News and Announcements
---
Basketball Hoop Repaired - 01/23/20
The basketball hoop is now repaired and no longer out of order.
---
Pressure Washing Completed - 12/12/19
The approved pressure washing work at the Amenity Center has been completed.
---
Traffic Light Update - 12/2/19
The lights are on and flashing. They will have to flash between 2 and 4 weeks for safety. There is some paving that is going to take place mid-December for turn lanes, then the lights should go active not long after that. We are almost there.
---
Water Restriction - 11/1/19
A watering restriction has been emplaced by St Johns River Water Management District to revert back to watering only one day a week per the schedule at the following website:
Refer to the website or call 800-232-0904.
---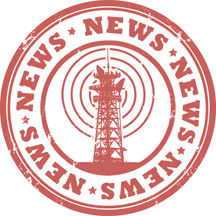 Update on Paving - 9/23/19
CLICK HERE to read the update
---
Pickleball Lines Painting - 7/31/19
Residents, ready for some pickleball? Pickleball lines will be painted on the tennis court Friday, August 2nd. Please be aware that the court will be closed during the painting process and to allow time to dry. A windscreen will also be installed the following week. Thank you for your cooperation, and enjoy!